CHOOSE YOUR PROGRAM!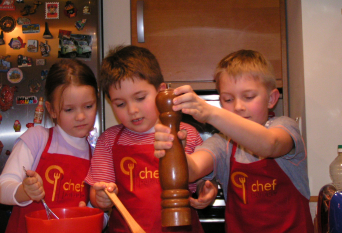 Birthday Cookery
Have your kid's birthday party at Chefparade's. Cooking in a large kitchen is so much fun for the children. Our team tak...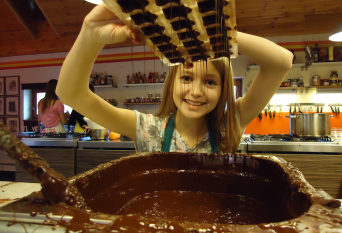 Chocolate Party
Do kids love sweets? Our chocolate party is the right experience for them. Melting bonbons, making pralines and lollipop...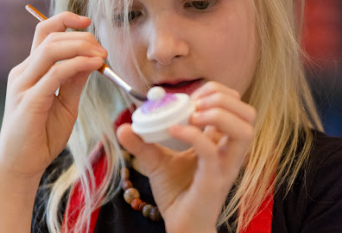 Cupcake Party
This is where the kids can gratify all their creativity. They will preapare, bake and decorate wonderful cupcakes with t...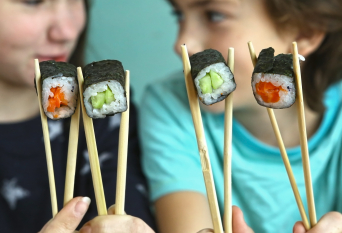 Sushi Party
Are you brave enough to go for something really cool? Have a sushi birthday for your kids where they all can learn all t...
Our studios
CHEFPARADE - ETYEK
Etyeki Studio and Grill Terrace opened in 2013. Etyek is in Zsámbék basin, about 28km (40 minutes drive) to City Center. Despite its proximity to Budapest, this is not an outskirts village in sleep. Etyek is very much alive, garding its old style - picturesque hills all over, vineyards, wineries, food and wine festivals organised all year.
Our studios
CHEFPARADE - PÁVA UTCA
Where it all began. Chefparade Páva utca was opened in 2006 in the heart of Budapest IX district. This is a renovated modern residential area of the town - our concept goes very well together with the vitality of Páva and surrounding streets in középső Ferencváros.
Our studios
CHEFPARADE - BÉCSI ÚT
Our Bécsi út studio is grandiose in its size, 2 floors, 3 seperate studios and a Café - all in 440m2 surface. It's very close to Buda hills, at the crossing of Óbuda and Újlak.
You can also cook with your friends and your colleagues
Surf over these sites too